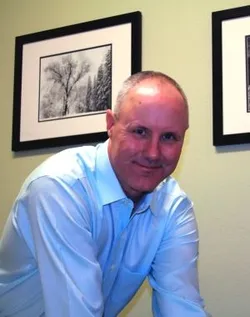 Our office is always open to you
Know that our staff at Wirick Chiropractic Care are dedicated to providing you with great chiropractic service and will diligently ensure you have the best experience possible from the very moment you walk through our doors. We are well versed, compassionate, and knowledgeable at what we do.
We are excited to help you get on the road to better health
If you are ready for a lifetime of health benefits, get in contact with any of our staff members today. We look forward to discussing the amazing aspects of chiropractic care with you.
Meet our friendly staff:
Brian E. Wirick, D.C.
Jody Falconer, C.M.T.
Gary Ruiz, C.M.T
We look forward to learning more about you and hope that you will consider us for your chiropractic health care needs.
Making an appointment is easy
Whether you call, stop in, or email our office, scheduling an appointment is easy. We'll make every effort to fit you in during a time that is convenient for you. We offer a variety of payment options and accept most insurances as well as Flexible Spending Account (FSA) cards.
Have a worker's comp or personal injury claim? Give us a call today and tell us the details.