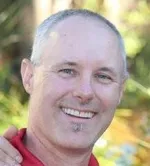 Dr. Brian Wirick is a Sonoma chiropractor who serves Sonoma Valley and the surrounding communities in Sonoma County.
Dr. Wirick is a native of Sonoma who attended the University of California at Davis, earning a Bachelors of Science (BS) degree in Biochemistry in 1985, and his Doctor of Chiropractic (D.C) form Palmer-West Chiropractic College in 1988.
He opened Wirick Chiropractic Care in 1989 while completing specialized training and certification in sports chiropractic. He continues to integrate principles of sports chiropractic, nutrition, and physical training in his overall health care approach.
He and his wife Louann have enjoyed over 30 years of marriage, and have a son Christopher and daughters Claire and Jenna who are also living in California.
Brian Wirick uses chiropractic care to improve the health and wellness in all areas of patient's lives, whether they are having problems with back pain or neck pain, or just want to start feeling better when they wake up in the morning. Dr. Wirick takes a "whole person" approach in chiropractic care, which means looking for the underlying causes of dysfunction, discomfort, and pain, as opposed to just treating the symptoms. Many seemingly unrelated symptoms often arise from imbalances in the spinal column or neuromuscular systems, and Dr. Wirick will seek to determine the root of the pain and create a personalized chiropractic and wellness plan to suit each patient's individual needs.
If you have any questions about Dr. Wirick, or would like to learn more about chiropractic care at Wirick Chiropractic Care, please call us at 707-935-4330 today!